Being a SafeContractor means you take health and safety seriously... and you get a badge to show it.

So your clients can be confident about you and reduce risk in their supply chain.

Over 33,000 contractors use SafeContractor to minimise their risk and professionalise their business, why not join them?
Download our brochure
Learn everything there is to know about SafeContractor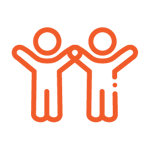 We're here to
help you
Our accreditation team is nothing short of excellent.
Don't just take our word for it, our customers say so!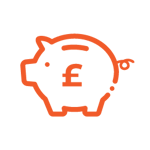 Save up to £2,460 with Member Benefits
By joining SafeContractor, you access a range of savings and discounts with some of the UK's biggest trade brands & services.

Additional SSIP scheme discounts
A full SafeContractor accreditation can be used to FastTrack other SSIP schemes with up to a 77% discount.
"The SafeContractor accreditation process was straightforward and easy to follow. The system is very user friendly and help is available if needed.
The SafeContractor accreditation is a valuable part of our commitment to Health and Safety and demonstrates to our Clients that we have suitable compliance processes in place."
Rio Surfacing Ltd
"At first I thought it was a daunting task, but I was walked through the process at every step!
Friendly approachable people, good comms using straight forward language."
Forest Lift Engineering