BE COMPLIANT, NOT COMPLACENT
Staying compliant will continue to rise up the agenda in 2023 as governments implement stricter supply chain regulations. Never has it been more important for organisations to dig deep into their supply chain, not just around health and safety risks but wider factors such as modern slavery, diversity, environmental, workplace wellbeing and financial stability.
For those responsible for the strategic sourcing and pre-qualification of contractors and suppliers, you'll know that there are likely blind spots in your compliance profile, especially as you go deeper into the tiers of your supply chain.
The pressure is on and there is no room for complacent approach for safety, sustainability or ethics. No matter where you are on your supply chain compliance journey, it's time to make a start.
The webinar will discuss:
Why taking a back seat is no longer an option for increasingly global supply chains
How to be practical and sensible with your ethical claims and avoid greenwashing
Why legislation is the driver for change, but there is a growing moral need for organisations to do better
The practical steps organisations can take to identify and mitigate risk at the dark end of the supply chain
2023 Supply Chain Regulations.
Be Comp_______
Why Attend?
If you work in Supply Chain, Procurement, EHS or Sustainability and you are looking for easy to digest and insightful guidance on how to navigate through the supply chain regulatory landscape, register today.
What you'll get
Access to a live, unscripted conversation between our expert speakers.
The opportunity to ask questions live at the event
Access to Alcumus' latest whitepaper, 'The Evolving Landscape of Global Supply Chain Risks and Regulations in 2023'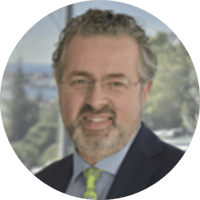 David L.

Loseby

Professor


Leeds University Business School
David has over 30 years' experience at senior executive/director level driving value and change through procurement and organisational transformation.
More recently working as a thought leader in Procurement & Supply Chain digital organisations in the Gartner magic quadrant and several of the Big 4 consultancies on all aspects of change/transformation, ESG, Social Value (SV), Digital, third-party risk management, supply chain resilience and the evolving and dynamic legislation landscape.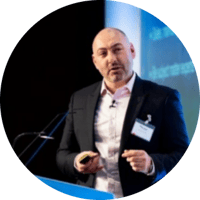 Anthony Hanley

SVP of Supply Chain Compliance
Alcumus
Anthony is a Chartered Institute of Procurement and Supply (CIPS) member, Institute of Director (IOD), and is an ambassador of the UN Global Compact Group focused on ending force labor in global supply chains with a focus on child labour in West Africa.
Anthony is passionate and experienced in helping FTSE 250 and Fortune 500 organisations gain critical visibility and transparency into their supply chains.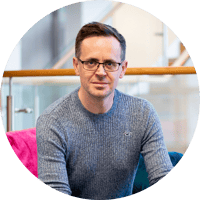 Neil Perry

Managing Editor
Supply Chain Digital
Neil Perry is Managing Editor at BizClik and has more than two decades of experience in multi-media broadcasting, media production, journalism and media training. He is also a regular event host and webinar facilitator.
About Alcumus:
Alcumus is a leading provider of technology-led risk management solutions providing clients with advice, expertise and support to help them identify and mitigate risks, navigate compliance. Alcumus connects verified suppliers and contractors in a two-way commitment to ethical best practice and sustainable business growth. This allows businesses to get robust, accurate and verified information so you can make informed decisions about your suppliers and contractors across your entire supply chain ecosystem.